GITES IN FRANCE

GitesdeFrance.info
A listing of the top 400 Gites in France ranked by popularity
REGIONS
0. ALL REGIONS
1. Brittany and Normandy
2. Central France
3. Paris
4. Loire
5. Northern France
6. South of France
7. South West/Atlantic Coast

Gite Owners:
Add Your Website to the List. It's FREE.

Featured Gite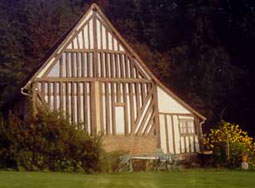 La Boursaie - Le Pressoir, Livarot, Normandy
A truly unique and attractive four-bedroomed house with almost a forest of exposed oak beams! Built to store and press tons of apples, the original massive and impressive granite and elm cider presses are still intact.
View: Page 1 | 2 | 3 | 4 | 5 | 6 | 7 | 8 | 9 | 10 | 11 | 12 | 13 | 14 | 15 | 16 | 17 | 18 | 19 | 20 | 21 | 22 | 23 | 24 | 25 | 26 | 27| 28| 29| 30
321 Sites In Our Database
Last Updated: 24-4-19 6:49pm
Next Update: 24-4-19 7:49pm
Add Your Gite | Edit Account
Powered By AutoRank Pro